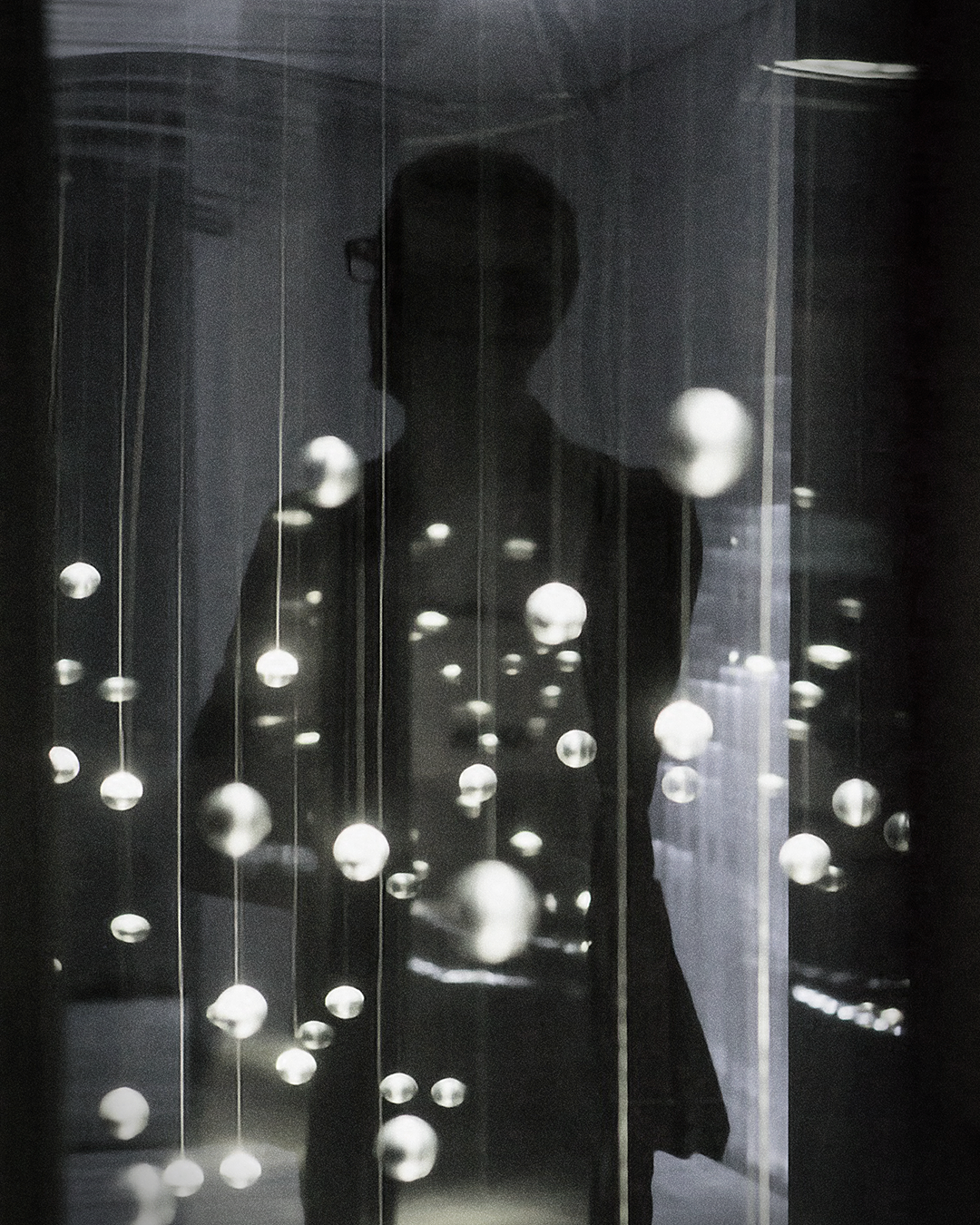 ART+COM co-founder, board member and creative director Joachim Sauter has passed away at the age of 62
Hardly any other designer from recent decades has influenced media design and media art in such a way as Joachim Sauter. He is considered to be a forerunner in his field and a pioneer in new media.
He occupied himself with computers, media, software and interfaces. However, he was not driven by technology, and definitely not by trends or movements. Instead, he was eager to find meaningful and also aesthetic approaches in the design of our information spaces.
Following his studies in fine arts at the Berlin University of the Arts and in direction at the German Film and Television Academy Berlin (DFFB), Joachim Sauter was already using computers as tools and media at the end of the eighties. His work formed the background for his professorship in media design at the Berlin University of the Arts, which he had held since 1991. In 2001, he also became adjunct professor for media design and media art at the University of California, Los Angeles.
For generations of students and colleagues, he was a stylistically confident and unerring guide in a constantly broadening and increasingly vast media universe. Through his clarity and design expertise, he also gave others the security to express themselves.
Joachim Sauter co-founded ART+COM Studios in 1988 and was the creative head from the very beginning. Working with the interdisciplinary team, who were constantly pushing creative boundaries, he carried out research, and came up with inventions, projects and art installations that received many international awards.
His independent works were shown, among others, at the Getty Museum in Los Angeles, the Centre Pompidou in Paris and the Venice Biennale.
In development work, he was often ahead of the times: from TerraVision, the first completely virtual globe that came long before the commercial imitators, through the first augmented reality applications – more than a decade before iPads came along, to sensitive surfaces that enabled handling of on-screen information. The step from the purely virtual world back to physical/spatial experiences in the development of kinetic sculptures also saw him shaping design currents.
The source of this analytical and visionary force was his integrity, optimism and trust in the people in his work environment. Everyone who worked with him saw his emotional authenticity and outstanding expertise. Many projects could not have been realised by him alone, but his persevering and also composed manner ensured that they came into being.
His works were never for self-purpose, but instead resulted from his quest for design that serves people, and makes the world a nicer place and us richer in experience.
Joachim Sauter died on 10 July 2021 following a serious illness.
We would like to express our heartfelt sympathy to his wife Johanna and his son Arto.