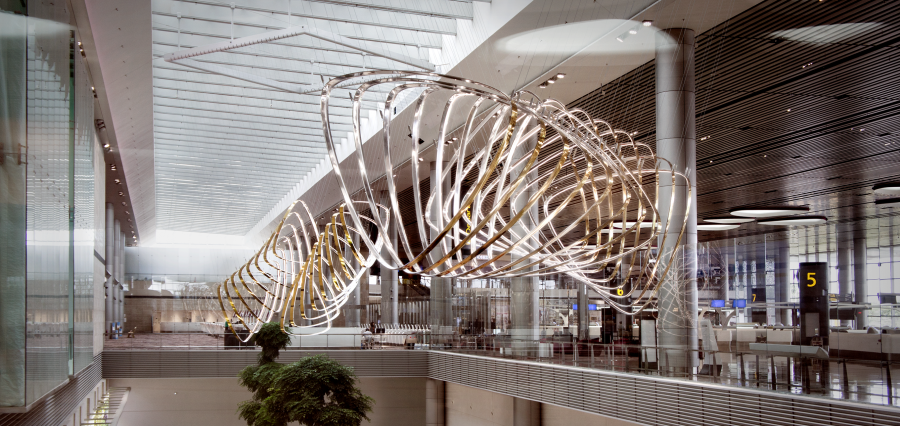 In 2015, ART+COM Studios won a competition to create a second large-scale project at Singapore's Changi Airport. The result is Petalclouds, a 200-meter long kinetic installation, which has been running since last week. The motion of six light sculptures is generatively choreographed with an Ólafur Arnalds composition that can be heard throughout Terminal 4.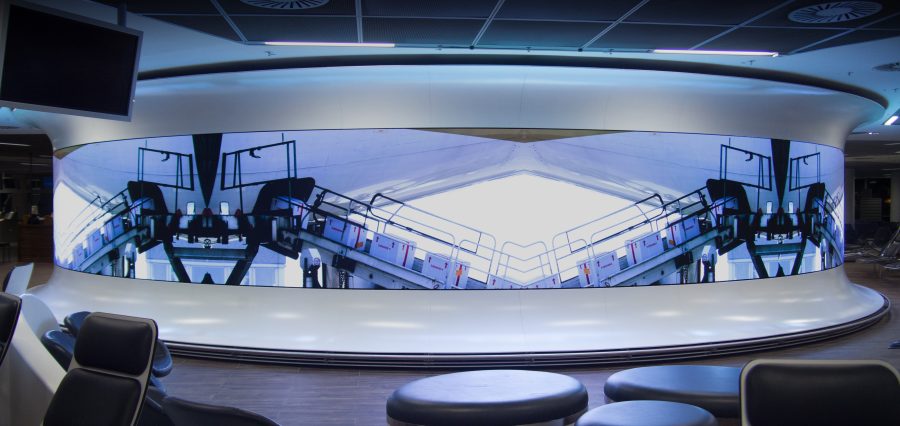 Air travelers have the opportunity to see new work in not just Singapore, but Frankfurt and Zurich as well. For a 21-meter wide, convex LED installation at Frankfurt Airport, we created a 60-minute film featuring computatively interwoven recordings of events at the airport and from far-off destinations. These unusual images were recorded using a customized camera system we developed for the project.
At Zurich Airport, a 20-meter long media band has also been showing new, generative, real-time visualizations of flight data.