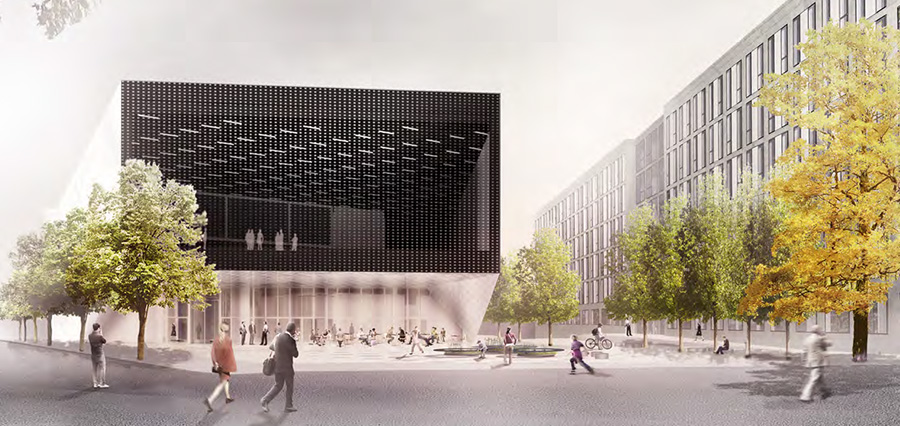 Our next major project is just around the corner: a joint endeavour with facts and fiction agency and the Haus der Zukunft team to design a permanent 'liquid' exhibition, and set up a space for real-time experimentation in the 'Reallabor.'
The future is not set in stone. It can be influenced, shaped and created. Haus der Zukunft (House of the Future) will present visions of how people will live in the future and ways this future can be shaped through our actions. The exhibition will show probable future scenarios, making transparent the factors and processes involved.
Haus der Zukunft focuses on us humans and our roles and responsibilities in society. Every individual can help research, debate, shape and decide. The exhibition is by definition participatory: it offers ample opportunities to actively engage with, and further develop, visions of the future. Interactive exhibits encourage visitors to contribute their own ideas and play a part in the future scenarios presented.
Five possible future paths will be presented: What would our future look like if, for example, the central focus of society were the fastest possible technological advancement? How different would our lives be if sustainability and sufficience were the highest priorities? Can we imagine a world in which life and work are shaped by a recycling economy? The exhibition answers these questions through every-day life scenarios. Segments of life — work and economic activity, housing and urban development, mobility and energy, health and nutrition — and their close connectedness will be addressed.
Dominant colours, materials and sounds will give each world its own atmosphere and mark the five future paths. In an open-plan exhibition space whose areas form a matrix, visitors can follow their interests and get an individual experience of the exhibition. A big lab in the basement, 'Reallabor,' offers proper 'hands-on' experiences where prototypes can be tested, discussed and even built.
Through a networked communication and information platform, visitors can connect with each other in the Haus der Zukunft, continue their discussions after they leave, and delve more deeply into topics.
In the team, ART+COM Studios is responsible for the conception, development, and implementation of media exhibits and their comprehensive networking, as well as the spatial media production.
facts and fiction are responsible for the scenographic design of the liquid concept for the permanent exhibition in Haus der Zukunft and for 'Reallabor' — a participatory interface to the future.
Haus der Zukunft is a project by by Haus der Zukunft GmbH, whose shareholders are the Federal Republic of Germany represented by the Federal Ministry of Education and Research, German research organisations, foundations and leading commercial enterprises.
Image © Richter Musikowski