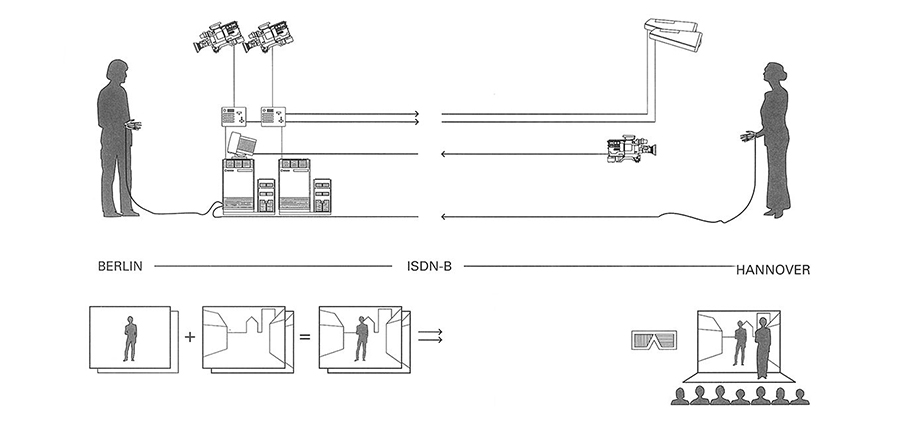 30 years lie between the founding of ART+COM in September 1988 and now. The beginning stages were extremely exciting—during the time, when the language of the new digital media was first explored and formulated. Our 30th anniversary is a great occasion to delve into our archive and conduct some media archeology. We want to relate what excited us in the very beginning to where we are now.
Back then, at the end of the 80s until the mid 90s, every ART+COM undertaking was a research project or an experimental art project, fuelled by our own curiosity or externally commissioned.
Amongst other things, we explored the creation and application of Virtual Reality in a series of interdisciplinary projects in which we focused on 3D visualizations, computer simulations, net-based collaboration, design processes and communication. Thematically, these research projects lied within the fields of architecture and urban planning, medical technology, telecommunication and the car industry. Most of the technologies that we envisioned, in unison with our research partners, have become part of today's reality.
You can now discover some of the first ART+COM projects on this website: New Media in Urban Planning and Virtual Medicine. Shortly, we will dig out more.