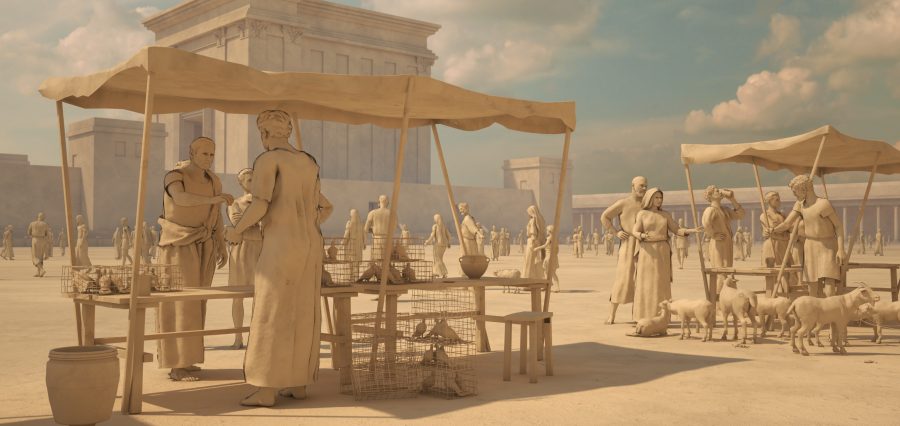 On December 10, 2017, the Jewish Museum Berlin will open its new temporary exhibition "Welcome to Jerusalem." Our media installation Augmented Temple is one of the highlights in the exhibition. It gives a vivid impression of the Herodian Temple between 20 B.C. and 70 A.D., its structure and function.
In the exhibition which juxtaposes Jerusalem's history from Herod to today against modern-day perspectives on the city, a two-meter physical model of the temple is augmented with a projection. It shows the stream of visitors in the course of a typical day and presents exemplary visitors to the temple. When looking through the four 'viewers' pointing at the model, one can watch short animations of specific rituals and activities performed at the site. The films zoom into rich scenes of e.g. Yom Kippur celebrations or burnt offerings, when up to 10,000 people visited the temple in one day.
The realistic scenes which were animated in 3D were developed in close collaboration with Wolfgang Zwickel, professor of Old Testament Studies and Biblical Archaeology at University Mainz, Germany.
The exhibition runs till April 30, 2019. See here for more info on the project.