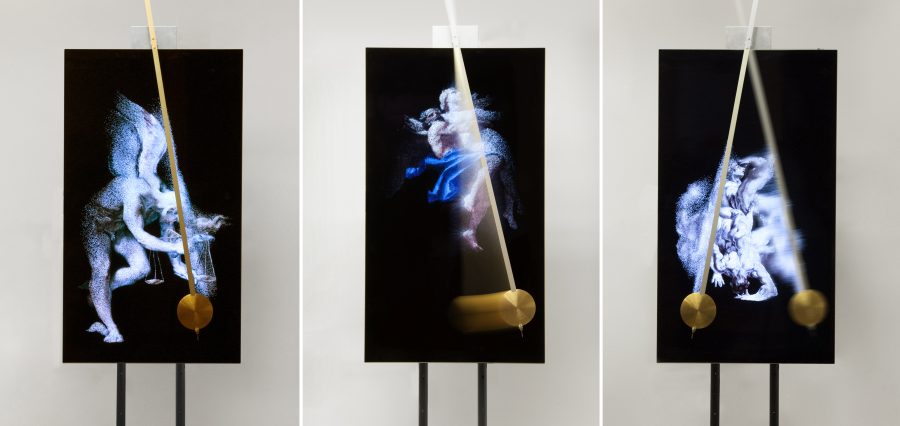 This spring, Joachim Sauter, our artistic director was a fellow of Deutsche Akademie Rom Villa Massimo. During his stay, he worked on a kinetic installation that is now and for the first time presented at Martin-Gropius-Bau in Berlin. Chronos XXI is a pictorial meditation about the constant rhythm of existence and uses AI for image generation.
The piece is exhibited on the evening of December 7 which is dedicated to all fellows of Villa Massimo in 2016/17. Visitors can enter the exhibition between 8:15 and 10:30 pm. The admission is free, but preference is given to invited guests. 
See  here fore more details on the project.