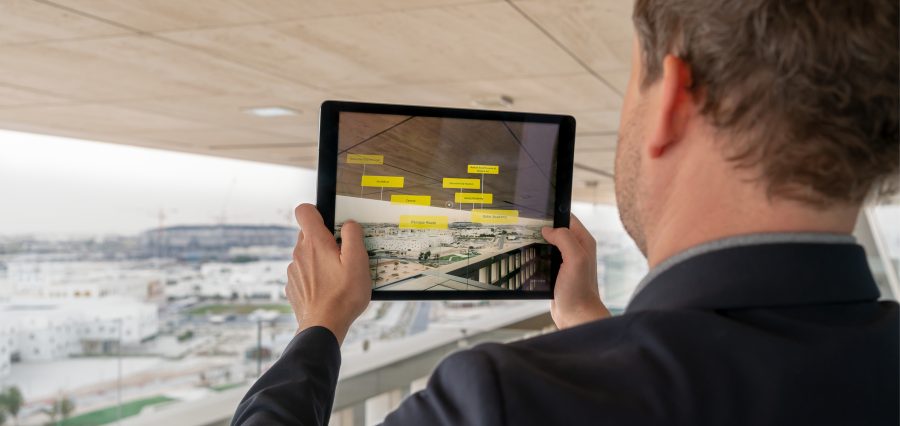 Visitors to Qatar Foundation's (QF's) Visitor Center can now explore Doha's Education City through an AR-based application. The Visitor Center is located on the eighth floor of building 2015 (QF Headquarters). The space offers a panoramic view of over 12 square kilometres of the campus, which houses multiple educational and research institutes.
Visitors are able to view the urban landscape from the center's terrace through a tablet, with an application that provides information about the major institutions within sight. They only have to tap on a digital marker in the application to read more about the centers and institutions working within the selected building. They are also able to see exterior and interior 360-degree views. The application uses Apple's ARkit, which renders information based on the tablet's precise position—determined by a combination of GPS, image, and transaction data.
QF has been driving regional innovation and entrepreneurship, fostering social development, and promoting a culture of lifelong learning. Education City is the Foundation's flagship initiative, hosting branch campuses of some of the world's leading educational institutes, a homegrown university, and other research, scholastic, and community centers.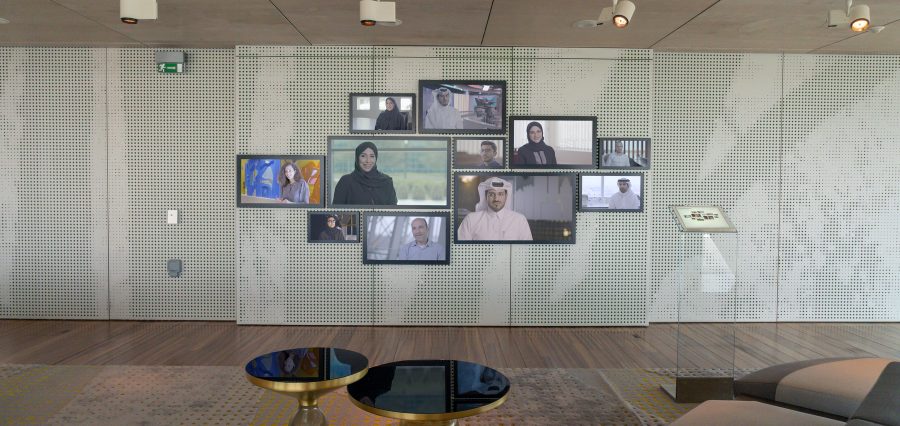 QF's goal to "unlock human potential" is illustrated in the Living Portraits on display at the Visitor Center. The media installation introduces eleven protagonists whose life changed because of the access to knowledge and education facilitated by the Foundation. Their stories are told using a multi-screen wall for lively video portraits of their professional development and achievements. In other modes, the installation is used as a digital guestbook displaying visitors' portrait pictures.
ART+COM Studios were the leading design firm for the project. We collaborated with Coordination and Barth on the interior design.