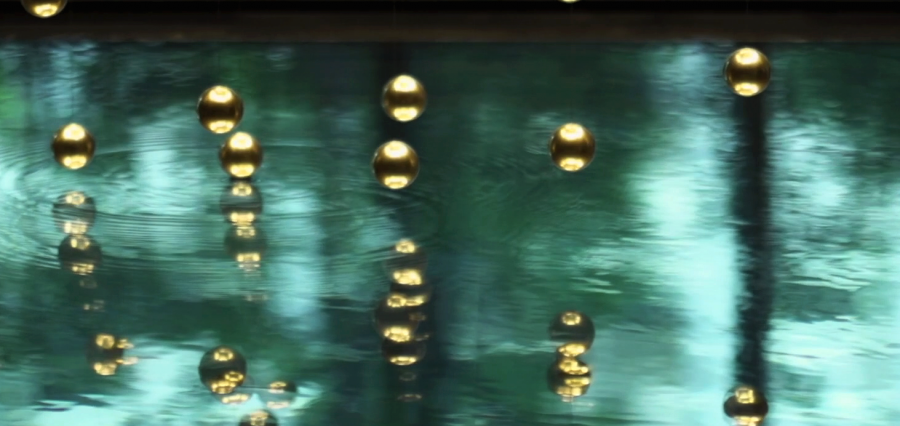 Officially launched in November 2017, the hotel Silks Club houses the kinetic installation Dancing Particles in the ground floor lobby. The artwork was designed by ART+COM Studios.
Recently, Silks Club won the Best Cutting-edge Design Award and was the only winner from Taiwan in 2018. The 9th Best D.E.S.I.G.N. Hotels Award ceremony, a prestigious award for luxury hotel design organized by The Bund China, was held end of January in Shanghai.
Inspired by Kaohsiung – Taiwan's southern power city, ART+COM Studios was commissioned to create a bespoke artwork for Silks Club. This time we incorporated a new element – water – into a kinetic installation.
The installation consisting of 168 metal spheres is programed to touch the water as they form elaborate moving shapes accompanied by music. The vibrant motion of the spheres touching the water surface conveys the concept of nature, bringing precision coding together with mesmerizing movement. The piece invites viewers to memorialize and celebrate the history of the city – from a small fishing village to today's international post-industrial trade center. Dancing Particles performs a choreographed sequence every 30 minutes.
Watch the official making-of and documentation videos of Dancing Particles.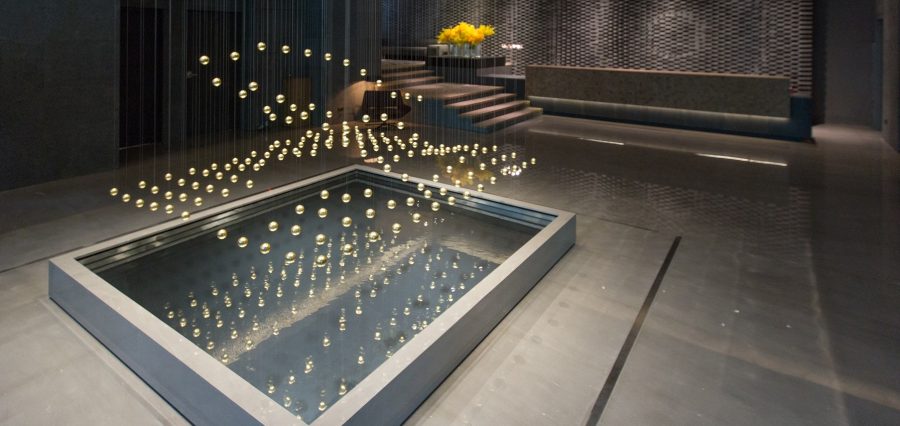 Images © YUIMOM Group, ALIEN Art