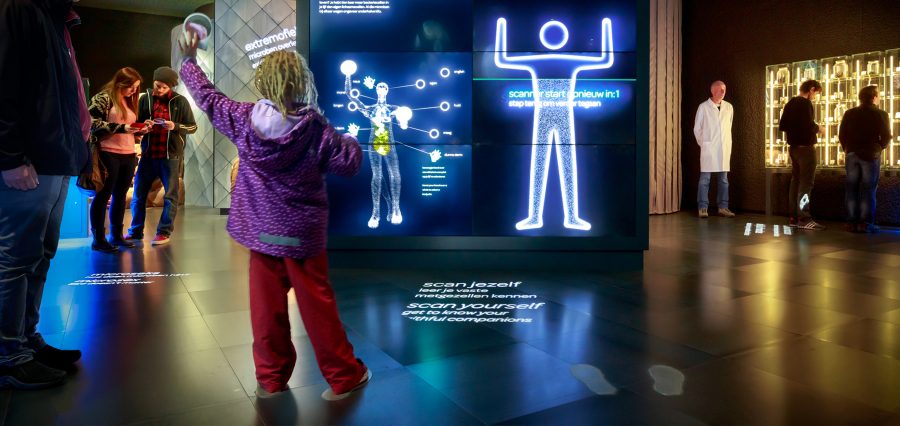 Sensors give machines and other things the ability to detect and measure, and so to "feel" and to "sense." Everyday objects with embedded sensors such as smartphones, cars, clothing, household technologies, toys, etc., seem to be charged with an "artificial sensitivity." Interactions between humans and their smart machines, environments and things are supplemented, supported and controlled by the autonomous interaction of sensory machines. In addition, human sensory perception is increasingly recorded and controlled by, for example, eye-tracking, motion sensors, image sensors and emotion-recognition techniques.
A collaboration between ART+COM Studios and "SENSING: Zum Wissen sensibler Medien" (SENSING—The knowledge of sensitive media), a Research College initiated by the Brandenburg Centre for Media Studies (ZeM), kicks off in autumn 2018. PhD students in media science will conduct research on the relevance of computer-networked sensor technology for human sensory perception, thinking and emotion—in both media theory and practice.
ART+COM will provide specific access to research fields in spatial communication with new media. The students will use empirical studies to investigate opportunities and challenges arising from the "artificial sensitivity" of objects in media environments on a spectrum ranging from artistic interventions in public spaces to cultural projects and brand spaces.
More information is available at: http://www.zem-brandenburg.de/en/sensing.html
The Research College is funded by the Volkswagen Foundation.
Photos: Thijs Wolzak