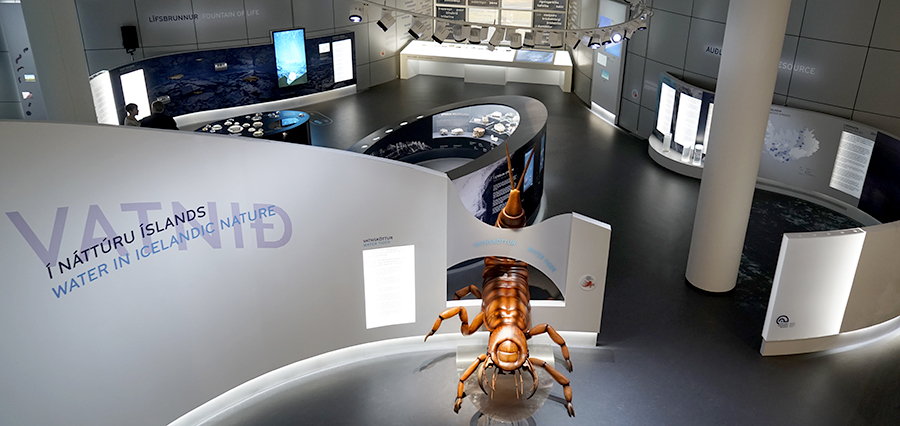 On December 1, a new exhibition by the Icelandic Museum of National History was opened by Icelandic president Guðni Th. Jóhannesson and prime minister Katrín Jakobsdóttir. The show "Water in Icelandic Nature" aims at awakening interest and admiration for the nature of water and informing about its wonders and importance for the future prosperity of society. The permanent exhibition is presented at Perlan, a former hot water storage and landmark of Reykjavík.
ART+COM Studios developed five new media based exhibits for the compact exhibition space. "Water in Icelandic Nature" is the first exhibition by the National History Museum. The show has been designed for audiences of all ages, but school kids in particular – the show will be part of the official Icelandic school curriculum.
At the entrance to the exhibition, a dark virtual spring bubbles on the floor. It was modelled after a real freshwater spring in Iceland. Its virtual ripples bounce from the curved walls that display information about freshwater springs.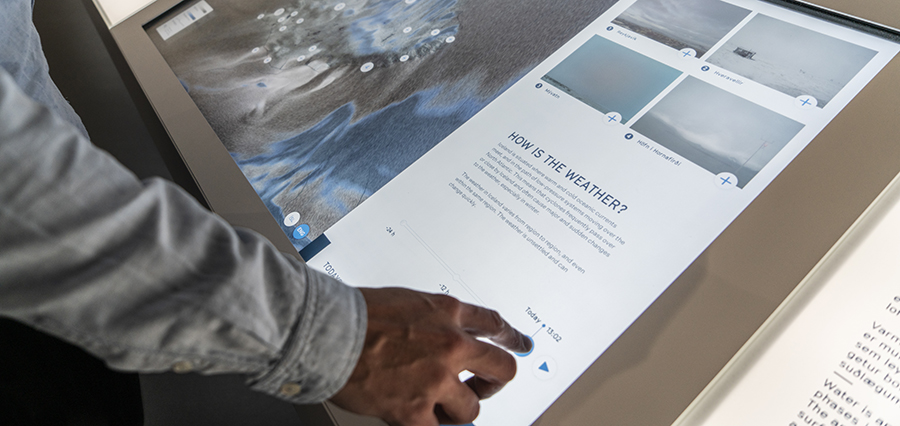 Based on live weather data from the Icelandic Meteorological Office, an interactive media station informs about the current weather situation on the island. In addition, visitors can explore archetypical weather conditions and get an overview of the weather of the last 100 years in a graphic display.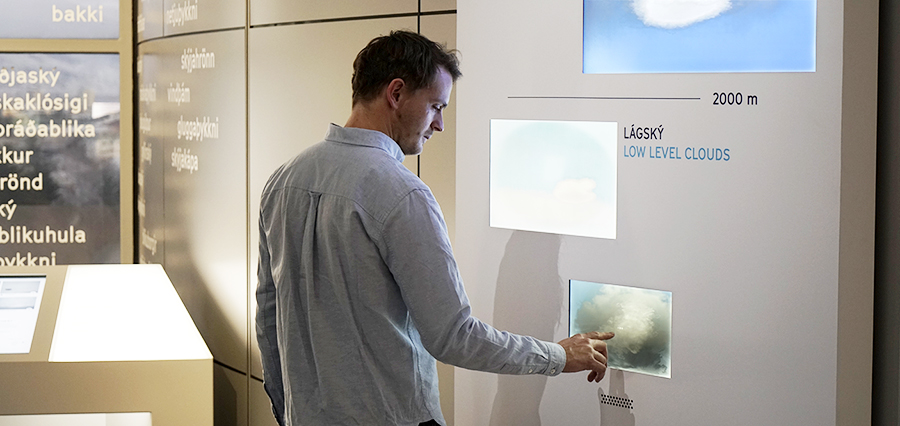 Another interactive media station invites kids and grown-ups alike to draw clouds and learn about cloud types and their connections to specific weather conditions.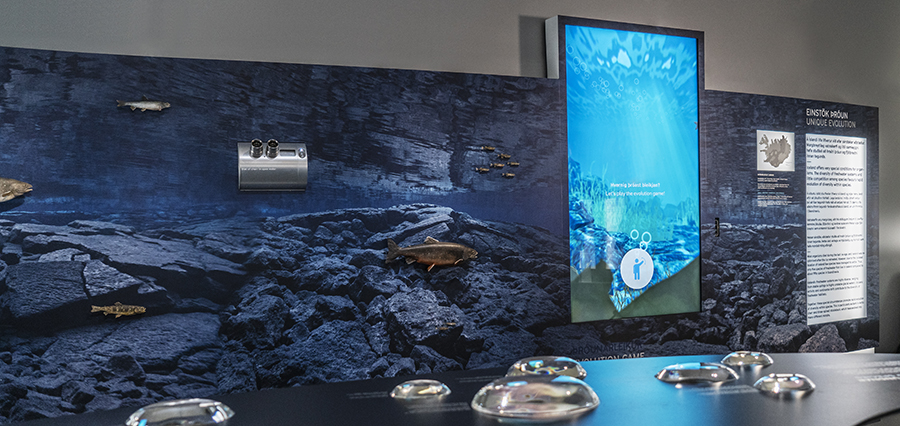 The third area of the exhibition brings into focus the evolution of life in freshwater. A wall display includes an interactive, motion-based station at which kids and grown-ups can explore the 10,000 year-long evolution of the Arctic Charr. It is accompanied by a station about the unique ecosystem of the Thingvallavatn, a rift valley lake of volcanic origin in southwestern Iceland. Micrographs and videos of microorganisms are displayed under convex glass objects looking like drops of water and creating an analogue 3D effect. Particular emphasis is put on two recently discovered endemic species of groundwater amphipods, Crymostygius thingvallensis and Crangonyx islandicus. Looking through goggles, visitors can see mesmerising stereo images of tiny animals living in the active volcanic zones of Iceland.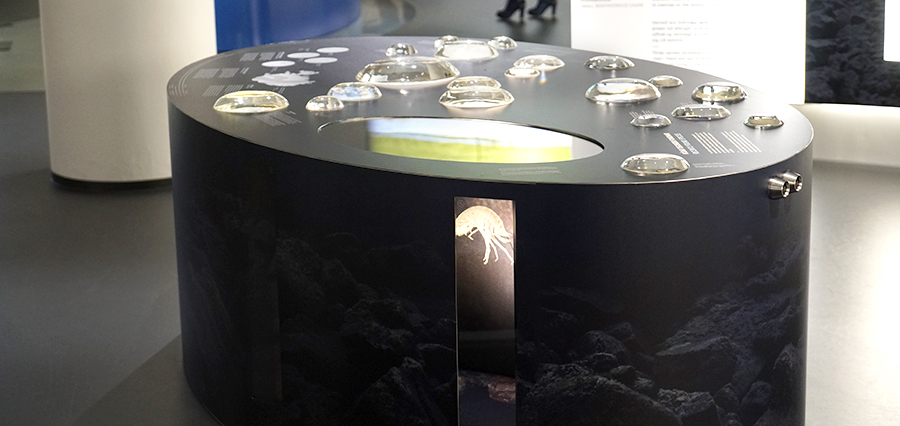 Location: Perlan, Reykjavík, Iceland
Exhibition space: 230 square metres
Commissioner: Icelandic Museum of Natural History
Sound design (spring, games): Klangerfinder, Stuttgart, Germany
Stereophotomicrography: Wim van Egmond, Berkel en Rodenrijs, Netherlands